A Michelin Star Restaurant With Rooms In The Wye Valley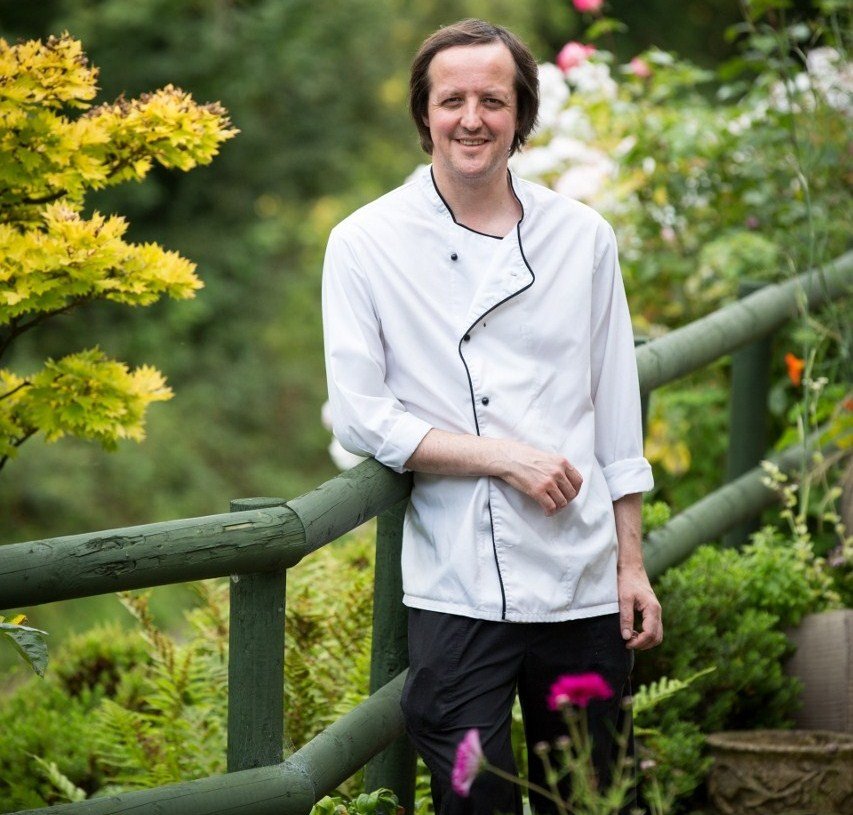 Chris Harrod, chef patron, and his wife Kirsty, manage a stylish restaurant with rooms. Their emphasis is on an experience of excellence throughout. They have already won a clutch of awards, including a Michelin star and 4 AA Rosettes.
At the Whitebrook, our passion is to deliver flavour, creating new menus using the freshest ingredients. Our superb restaurant service combines with a relaxing ambience, so that our guests have a truly memorable dining experience.
Chris and his team prepare original dishes using locally sourced food flavoured with freshly foraged herbs and plants to create the surrounding valley on the plate.
We welcome guests to enjoy lunch, dinner or our tasting menu.
To complete the peace and tranquillity of your visit, we offer eight comfortable rooms overlooking the glorious Wye Valley and woodland.
Book Restaurant
Top 10 Foodie Hotels, Ultimate 100 British Hotels
SUNDAY TIMES TRAVEL
Top 50 Uk Restaurants
WAITROSE GOOD FOOD GUIDE
LATEST NEWS
​Monmouthshire's The Whitebrook chef Chris Harrod, who represented Wales in BBC2's Great British Menu 2018, won a place at the banquet celebrating 70 year of the NHS with his dish 'Tea and Cake'.
The Whitebrook Restaurant with Rooms has retained its Michelin star for the fifth year running, it was announced in the Michelin Guide to the UK & Ireland 2019.
NHS workers and their fellow diners will receive a complimentary glass of local Ancre Hill sparkling wine or foraged cocktail when dining at The Whitebrook Oct & Nov 2018. Chris continues to represent Wales in the Great British Menu Finals, from Monday 8th October.