The Caterer - Hotel Cateys 2017 shortlist celebrates the most successful hotels, hoteliers and hotel employees across the UK. The Whitebrook is very proud to have Chris Harrod short-listed for the 2017 category 'Chef of the Year'.
We all look forward to the London event at Park Plaza Westminster Bridge Hotel on 24th November where the winners will be announced.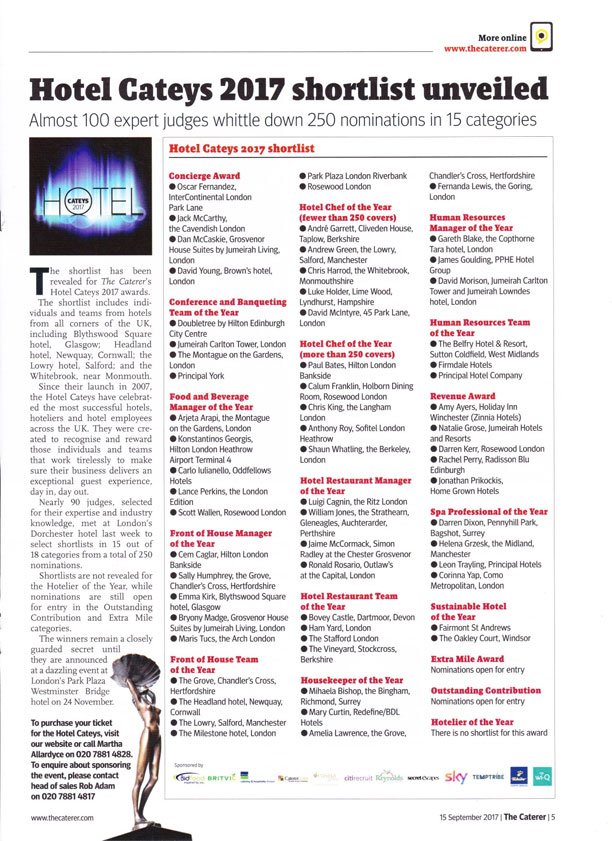 Related Posts
As one of Wales' top Michelin star chefs, Chris will represent Wales in BBC2's Great British Menu 2018, competing for a place in the final - starting today, Monday 10th September 2018.
Chris Harrod from The Whitebrook to demonstrate at Monmouthshire Food Festival - 20th to 21st May 2017 at Caldicot Castle
Guests of The Whitebrook Restaurant with Rooms are invited to relive the Great British Menu experience with Chris at four exclusive dinners featuring of all his dishes and more.
The Whitebrook Newsletter
Submit your email below for regular updates on news, events and offers at The Whitebrook.