The Caterer - Hotel Cateys 2017 shortlist celebrates the most successful hotels, hoteliers and hotel employees across the UK. The Whitebrook is very proud to have Chris Harrod short-listed for the 2017 category 'Chef of the Year'.
We all look forward to the London event at Park Plaza Westminster Bridge Hotel on 24th November where the winners will be announced.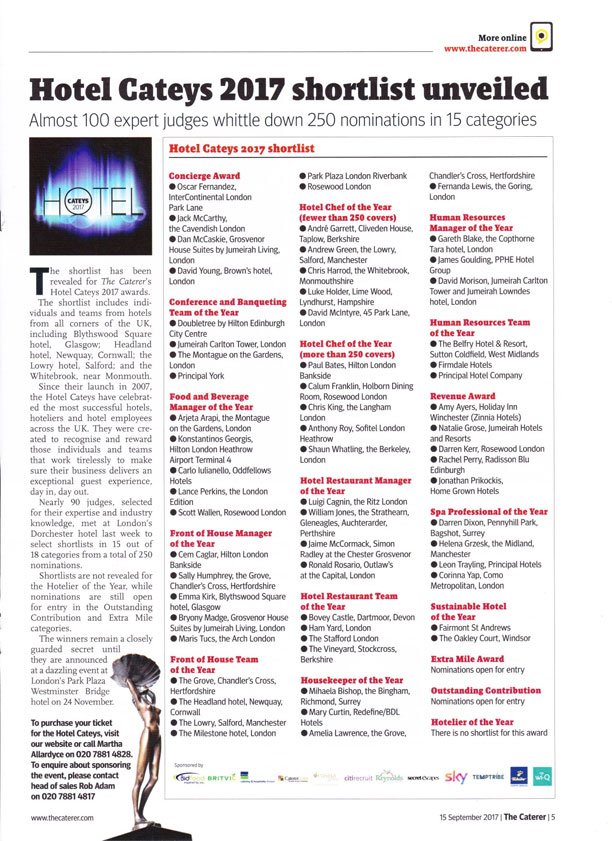 Related Posts
Gift Vouchers are available to purchase
A 'real taste of its surroundings.French technique with super-premium Welsh produce" Square Meal reviews The Whitebrook
From Cornwall to Cumbria, and the Highlands to Highbury, The Guardian has listed The Whitebrook in the ultimate guide to Sunday lunches.