Head chef Chris Harrod provides some important advice on how to make your Christmas lunch celebrations run smoothly in this months Stourbridge & Worcester Living Magazine. As an added bonus you'll also get Chris's poached pear, buttermilk, pine, yoghurt crumble recipe.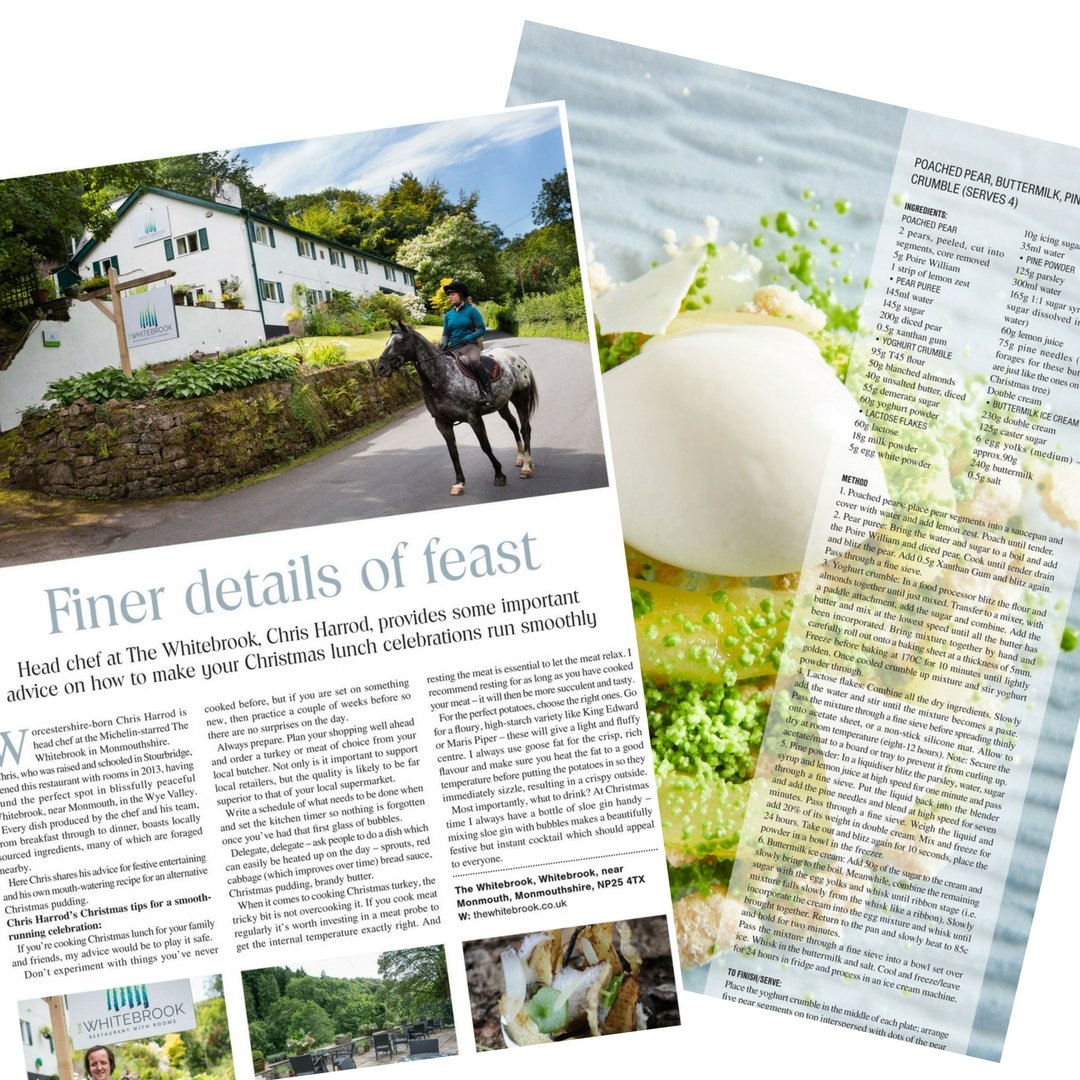 Related Posts
"Superb Michelin-starred restaurant with eight luxurious rooms housed in a former drover's cottage and hidden away beside a brook around six miles from Monmouth. The food is sublime, the service exceptionally good and, best of all, it's not nearly as…
Happy New Year From us all at The Whitebrook. We will be closed now for our annual holiday and back open for dinner on Friday 13th January.
The Crown at Whitebrook will be changing our name to The Whitebrook - restaurant with rooms.