Head chef Chris Harrod provides some important advice on how to make your Christmas lunch celebrations run smoothly in this months Stourbridge & Worcester Living Magazine. As an added bonus you'll also get Chris's poached pear, buttermilk, pine, yoghurt crumble recipe.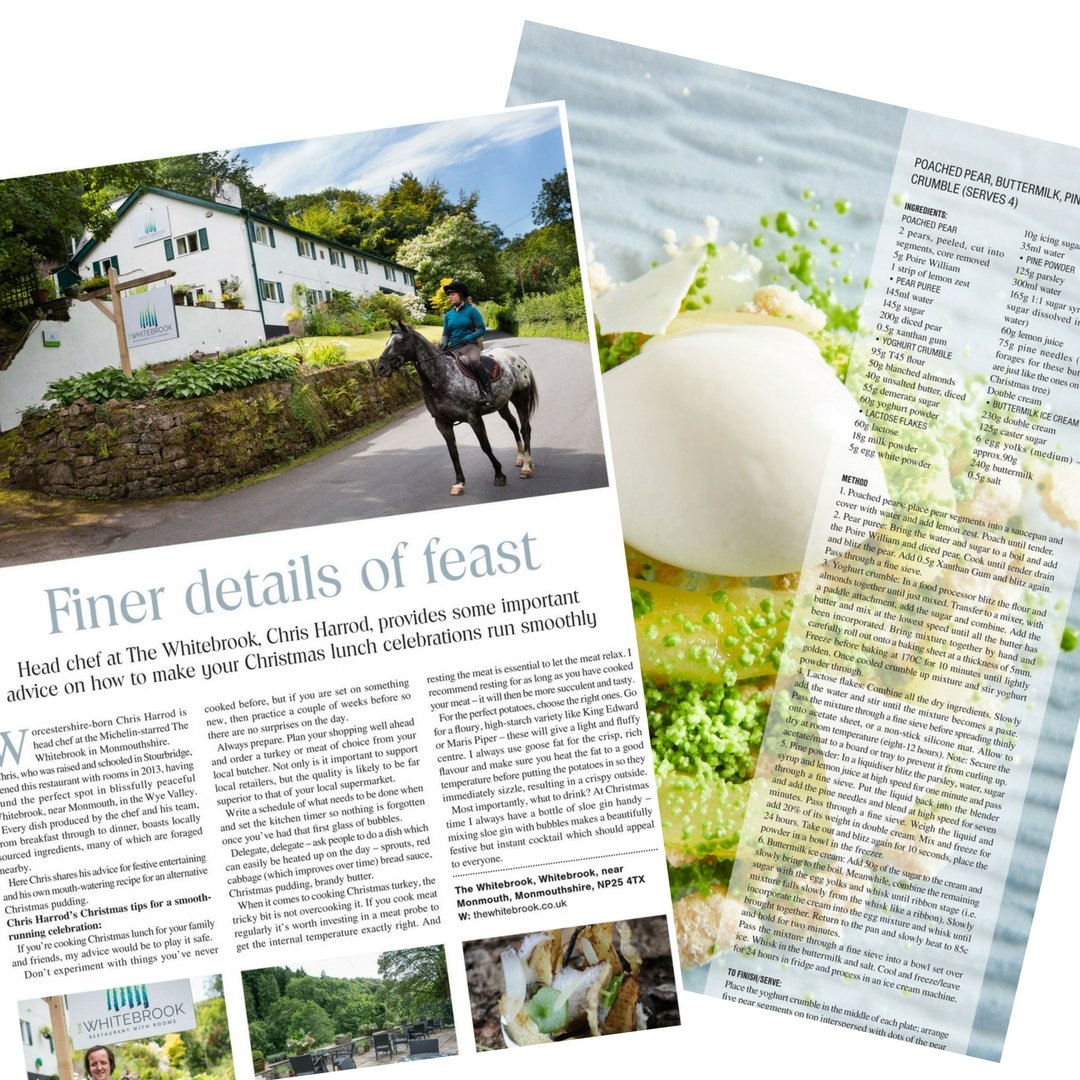 Related Posts
The Crown at Whitebrook will be changing our name to The Whitebrook - restaurant with rooms.
Abigail Whyte takes a walk from Monmouth to Tintern and stops off for a chat with Chris Harrod at The Whitebrook.
On Christmas Day a foraged feast awaits, bursting with ingredients from the forest and featuring canapes, Turkey, Christmas pudding and mince pies. Or guests may wish to see in the New Year enjoying a seven course tasting menu and Champagne at midnight.…