Head chef Chris Harrod provides some important advice on how to make your Christmas lunch celebrations run smoothly in this months Stourbridge & Worcester Living Magazine. As an added bonus you'll also get Chris's poached pear, buttermilk, pine, yoghurt crumble recipe.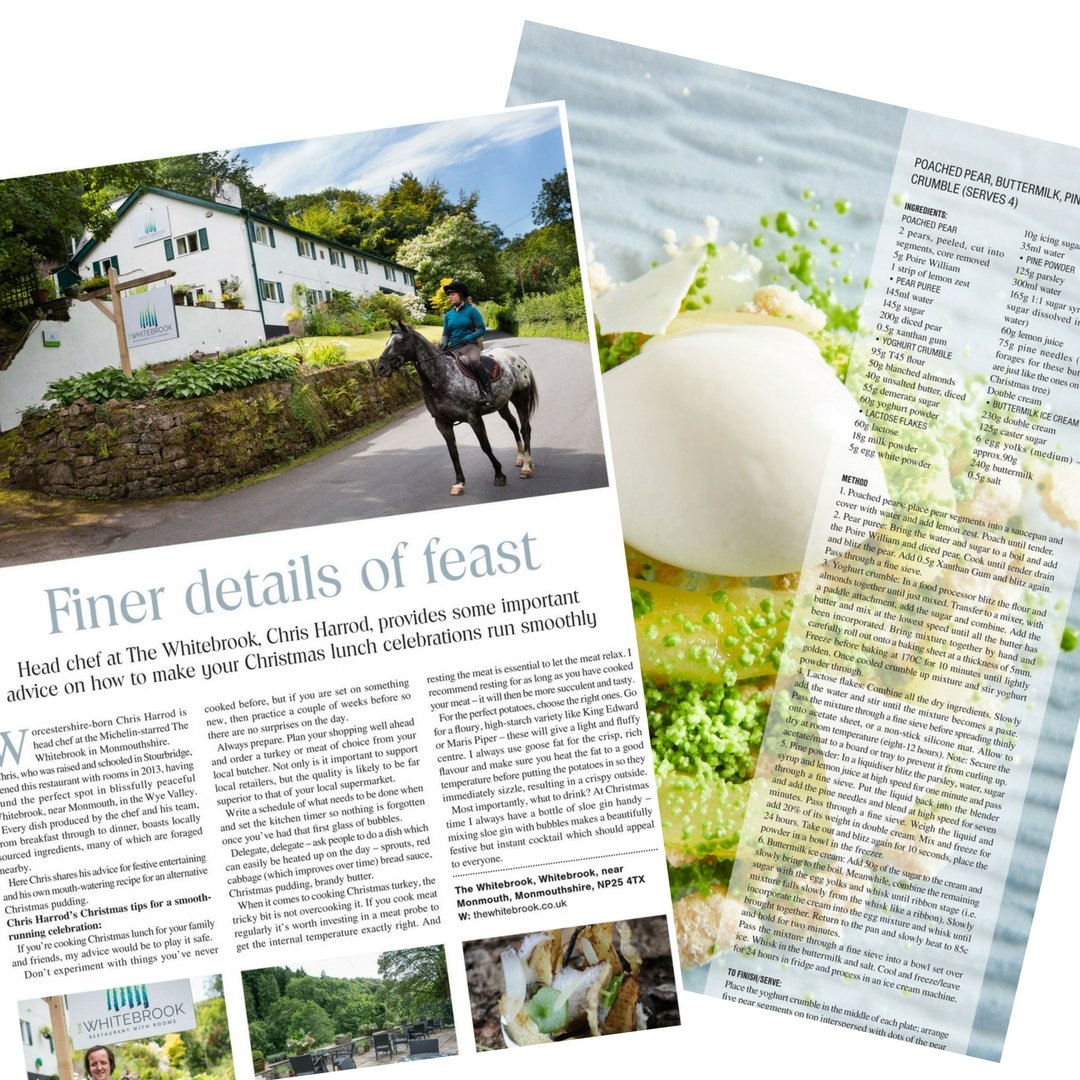 Related Posts
Abigail Whyte takes a walk from Monmouth to Tintern and stops off for a chat with Chris Harrod at The Whitebrook.
​Monmouthshire's The Whitebrook chef Chris Harrod, who represented Wales in BBC2's Great British Menu 2018, won a place at the banquet celebrating 70 year of the NHS with his dish 'Tea and Cake'.
New documentary about life in the Welsh border regions.
The Whitebrook Newsletter
Submit your email below for regular updates on news, events and offers at The Whitebrook.