Head chef Chris Harrod provides some important advice on how to make your Christmas lunch celebrations run smoothly in this months Stourbridge & Worcester Living Magazine. As an added bonus you'll also get Chris's poached pear, buttermilk, pine, yoghurt crumble recipe.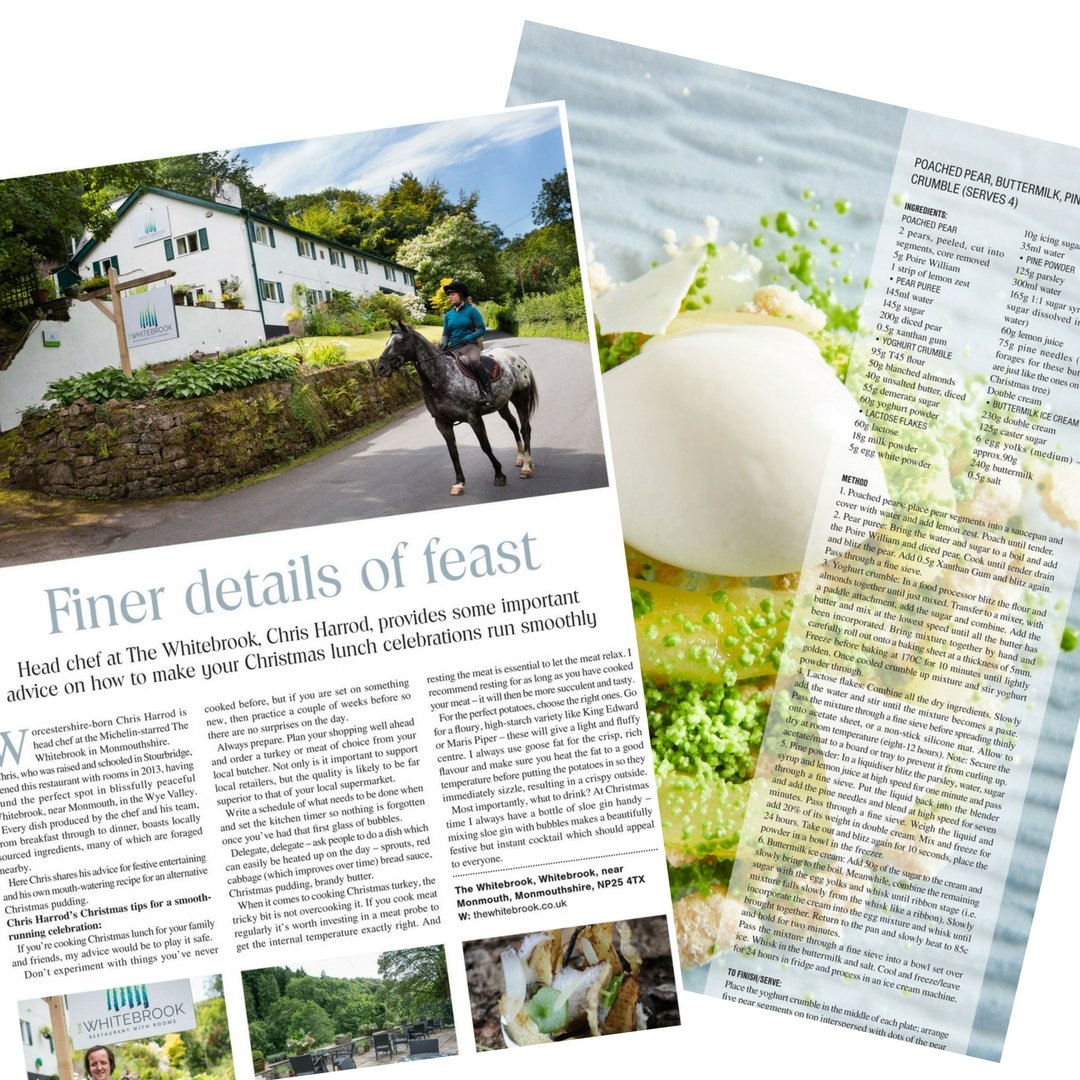 Related Posts
The Whitebrook Restaurant with Rooms has retained its Michelin star for the fifth year running, it was announced in the Michelin Guide to the UK & Ireland 2019.
A special gift experience the kids can give their dads...
The Welsh Enterprise Awards 2017 have been created to cast a spotlight on SME's which really stand out from the crowd in Wales. The awards recognise the excellent level of performance and service where companies have gone above and beyond to achieve…
The Whitebrook Newsletter
Submit your email below for regular updates on news, events and offers at The Whitebrook.