Chris cooked for invited Michelin star chefs on Monday 15th June. He was joined by Henry Ashby our forager.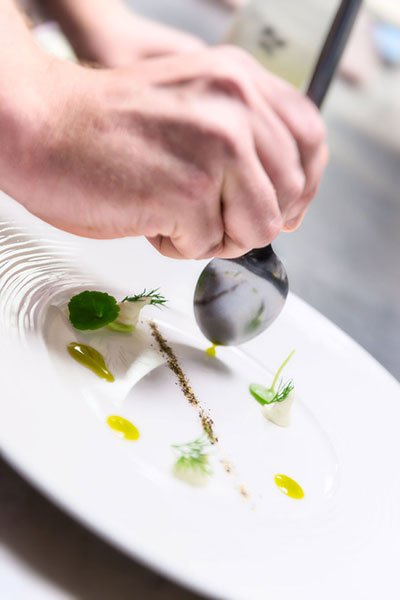 Related Posts
Helen Graves visited us at The Whitebrook last summer and wrote a fantastic review of her experience on her blog Food Stories at www.helengraves.co.uk
Chris and his team took part in "Feast with a Chef" and brought the flavours of Whitebrook to a village hall in Bristol.
Three course lunch full of seasonal flavours. £35 per person From 1st December.