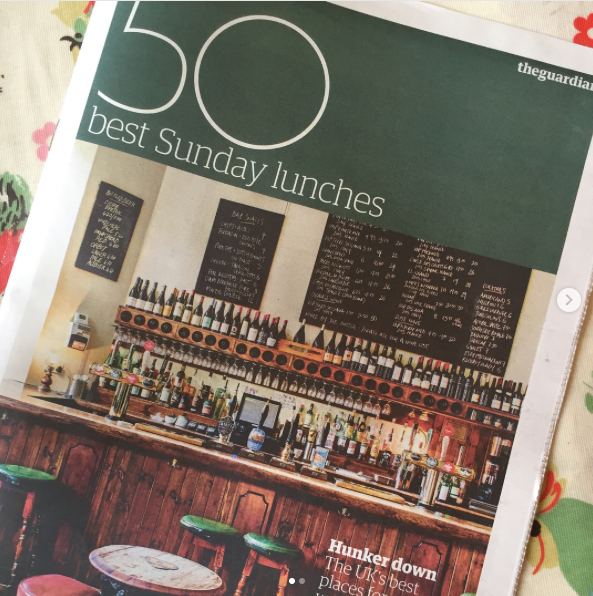 UK 'Best Places for Sunday Lunch' according to
The Guardian Cook Supplement
has listed The Whitebrook - restaurant with rooms, where we are described as serving up the 'Valley on a plate'.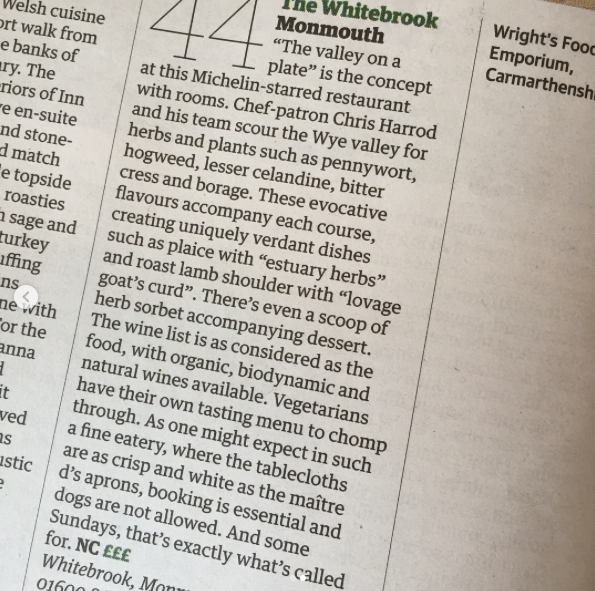 Related Posts
Happy New Year From us all at The Whitebrook. We will be closed now for our annual holiday and back open for dinner on Friday 13th January.
Tony Naylor picks The Whitebrook as the perfect place to get stranded in his list of best cosy restaurants in this month's Olive magazine
Milly Kenny-Ryder discovers how an idyllic setting at The Whitebrook inspires a relaxing dinner, bed & breakfast stay as she spends 24 hours in Wales.