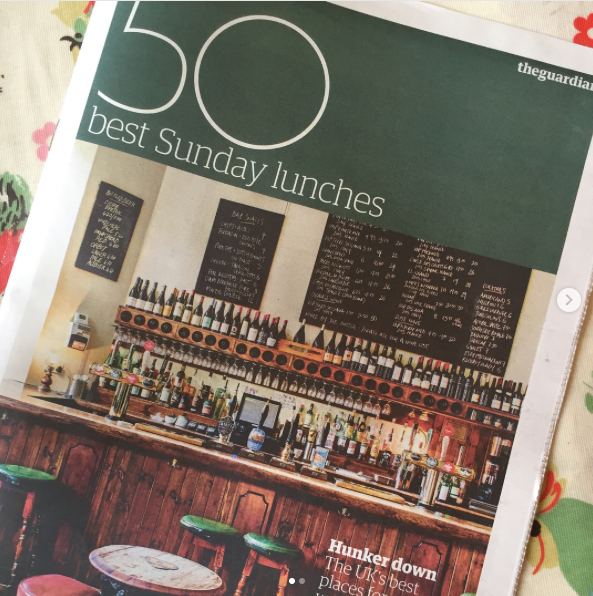 UK 'Best Places for Sunday Lunch' according to
The Guardian Cook Supplement
has listed The Whitebrook - restaurant with rooms, where we are described as serving up the 'Valley on a plate'.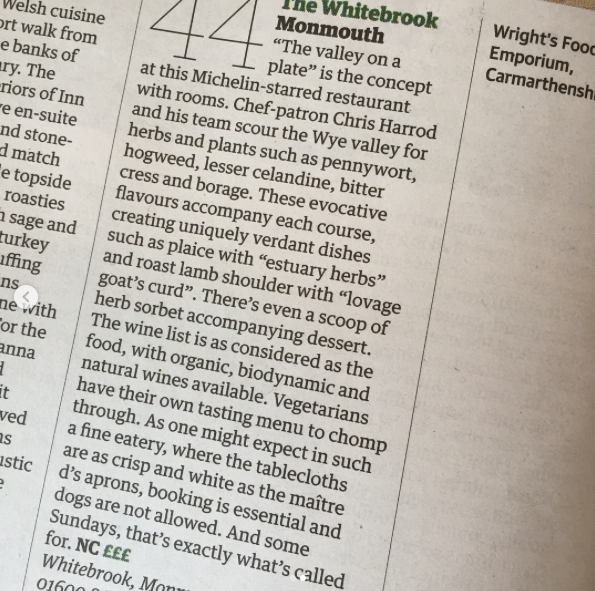 Related Posts
Kingdom of Cooks - By Andy Lynes - featuring an interview and recipe from Chris Harrod.
Guests are invited to join Michelin star chef Chris and Henry on the hunt for wild ingredients for the menu at the award winning restaurant with rooms in the Wye Valley, Wales.
The Welsh Enterprise Awards 2017 have been created to cast a spotlight on SME's which really stand out from the crowd in Wales. The awards recognise the excellent level of performance and service where companies have gone above and beyond to achieve…