To celebrate his success in winning BBC2's Great British Menu 2018, The Whitebrook owner & chef Chris Harrod will be recreating his four dishes for guests including his 'perfect 10' Suckling Pig dish, 'Everything but the Squeal' and winning banquet dish 'Tea & Cake'.
The Great British Menu Tasting Menu is available 15th November, 13th December, NYE & 24th January only and will also feature Chris' starter 'A sensory Garden' and fish dish 'It's Not an Aspirin, It's an Apple a Day that Keeps the Doctor Away'
The four course menu plus canapes, appetiser and petit fours is priced at £87 / £136 including wine flight. NYE menu including Champagne cocktail and Champagne at midnight is priced at £140. Dinner, bed & breakfast rates are available from £314 based on two people sharing a room (£410 on NYE). Guests can book by visiting the website or calling direct on 01600 860254.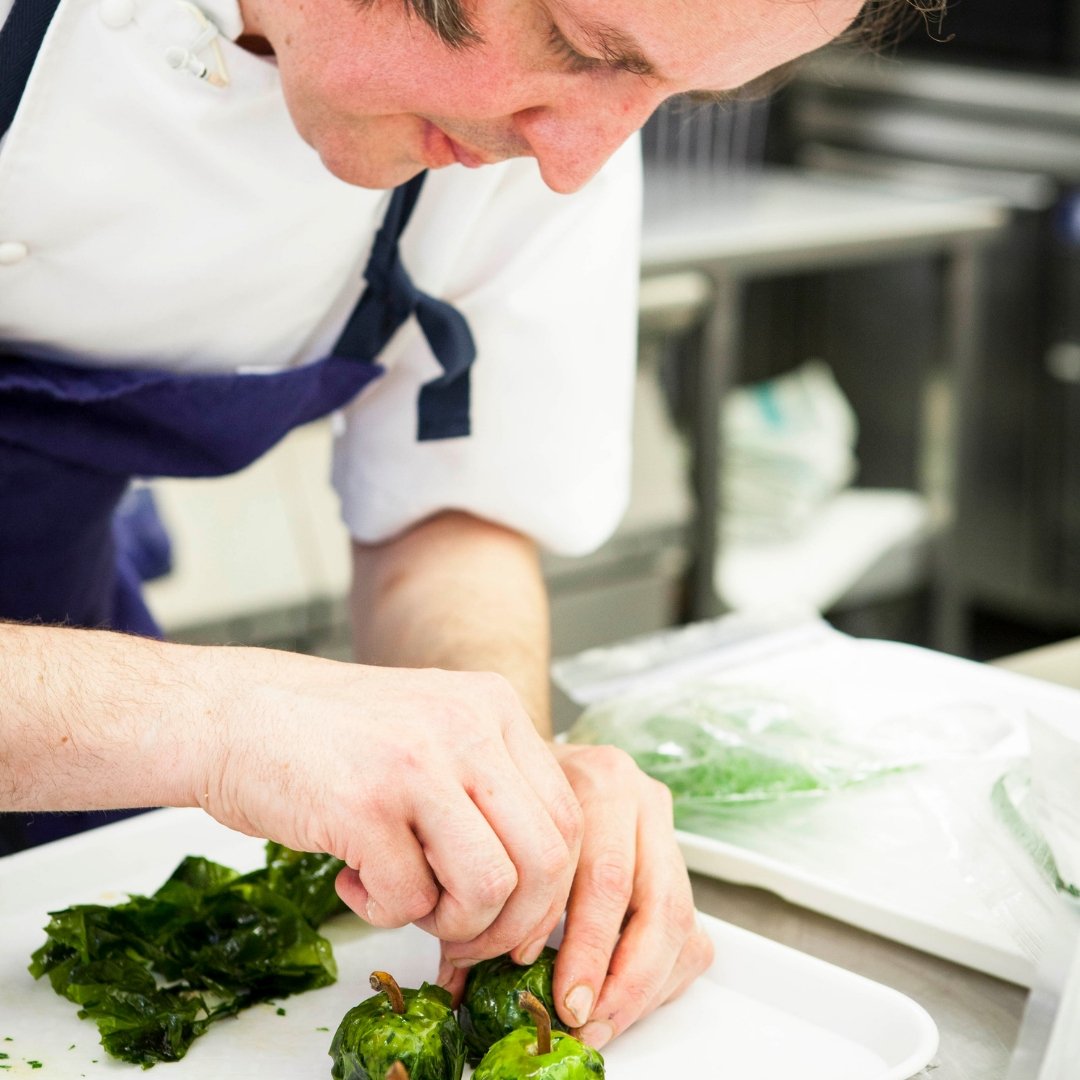 CHRIS HARROD'S GBM 2018 TASTING MENU AT THE WHITEBROOK
'Sensory garden'
Mugwort smoked beets, black pudding, caramelised onion, aromatic herbs & seeds
'It's not asprin, it's an apple a day that keeps the doctor away'
Meadowsweet cured mackerel, smoked mackerel pate, meadowsweet pickle, compressed apple, estuary vegetables
'Everything but the Squeal'
Huntsham farm suckling pig, caramelised celeriac, pear, lamb's sorrel. Served with charcoal baked celeriac & faggots
'Tea & Cake'
Hazelnut cake, woodruff mousse, blackberries & nettles. Served with Quince tea

Related Posts
Come and see Chris Harrod cooking in the market hall at Abergavenny Food Festival.
Come and join us for an evening with Henry Ashby our forager, with over 50 years coastal, meadow and forest foraging and an expertise on wild vegetables, herbs and leaves as well as most edible fungi.
On Christmas Day a foraged feast awaits, bursting with ingredients from the forest and featuring canapes, Turkey, Christmas pudding and mince pies. Or guests may wish to see in the New Year enjoying a seven course tasting menu and Champagne at midnight.…
The Whitebrook Newsletter
Submit your email below for regular updates on news, events and offers at The Whitebrook.