Chef Chris Harrod is celebrated for using the countryside as his larder and almost every dish at his Michelin star restaurant features foraged ingredients sourced from within just a few miles of this rural hideaway near Monmouth in The Wye Valley.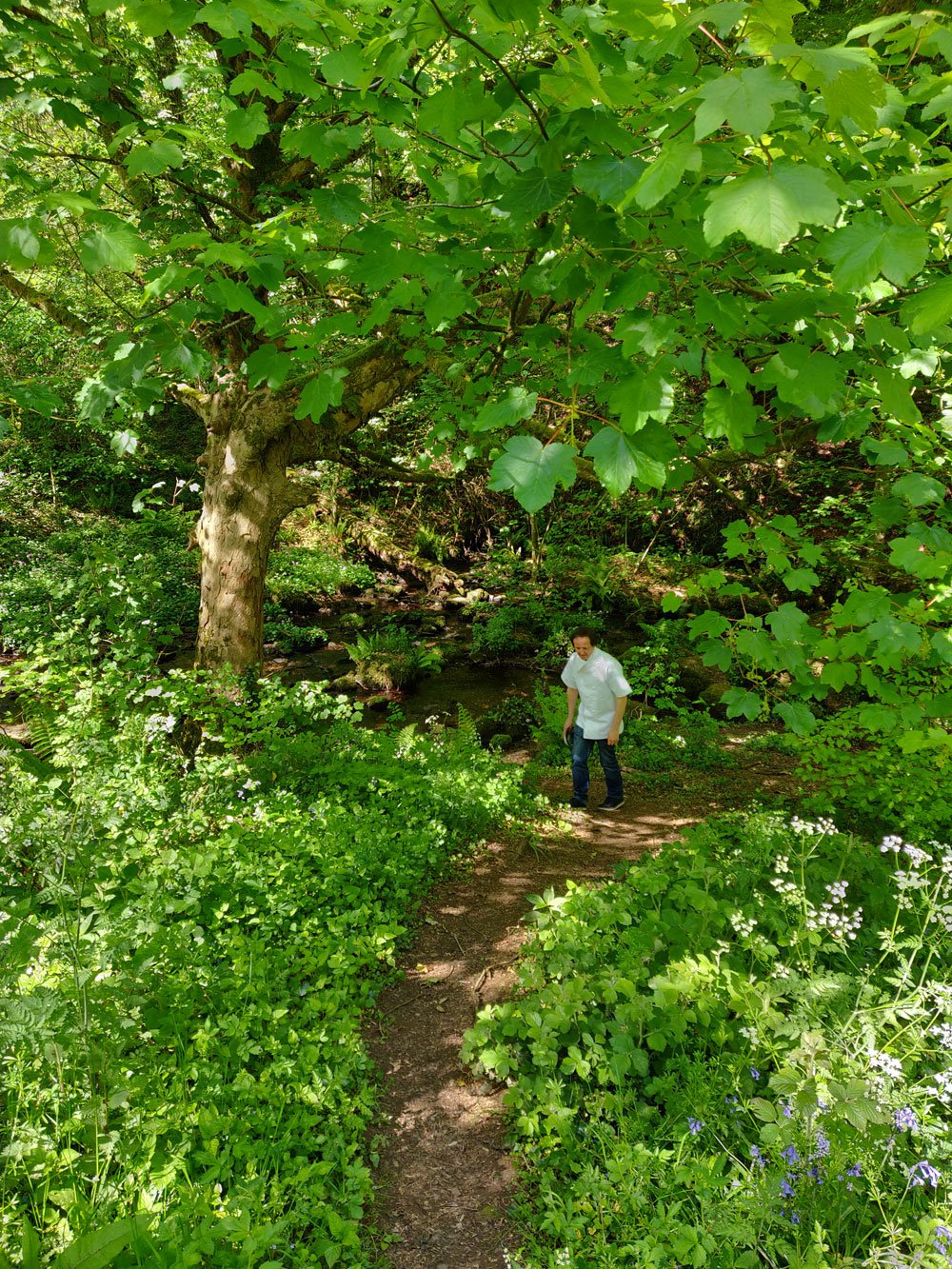 Chris recently took Great British Chefs on a foraging mission and their feature gives a fascinating insight into the abundance of wild and wonderful produce which finds its way into Chris' cooking. From Hop shoots and Hedge Bedstraw to Orache and Hogweed, there is such variety and Chris' creatively weaves these quirky plants into his menu which changes often to reflect what's available as the seasons change.
Dishes such as Wye Valley asparagus with hogweed, maritime pine, hedgerow clippings and mead, Braised turbot with smoked roe, Jersey Royals and estuary greens, Ryeland lamb with young leeks, elephant garlic, St George mushrooms and orache and Aerated raspberry mousse with herb sorbet and cocoa are just a few highlights from Chris' menu.
Dinner, bed & breakfast at The Whitebrook starts from £279, dinner is priced at £85pp for seven courses and lunch £42pp for three courses or £55 for five courses.
Fans of The Whitebrook and cooking with foraged ingredients will have the chance to see him cook live in September when he will demonstrate at one of the country's most highly regarded food events - Abergavenny Food Festival. He'll be on the demo stage in the Market Hall on Saturday 21st September using some of the best produce the Wye Valley has to offer.
The Whitebrook Restaurant with Rooms is tucked away in the blissfully peaceful countryside and houses eight stylishly decorated bedrooms. It is featured in The Good Food Guide UK Top 50 Restaurants, holds four AA Rosettes and was awarded its Michelin star within just 11 months of opening.
Wye Valley blueberries have just come into season and Chris Harrod's Violet parfait, blueberries, rose jelly, lemon thyme sorbet, blueberry meringues, viola flowers, lemon verbena is on the The Whitebrook menu now. Click through for the full recipe.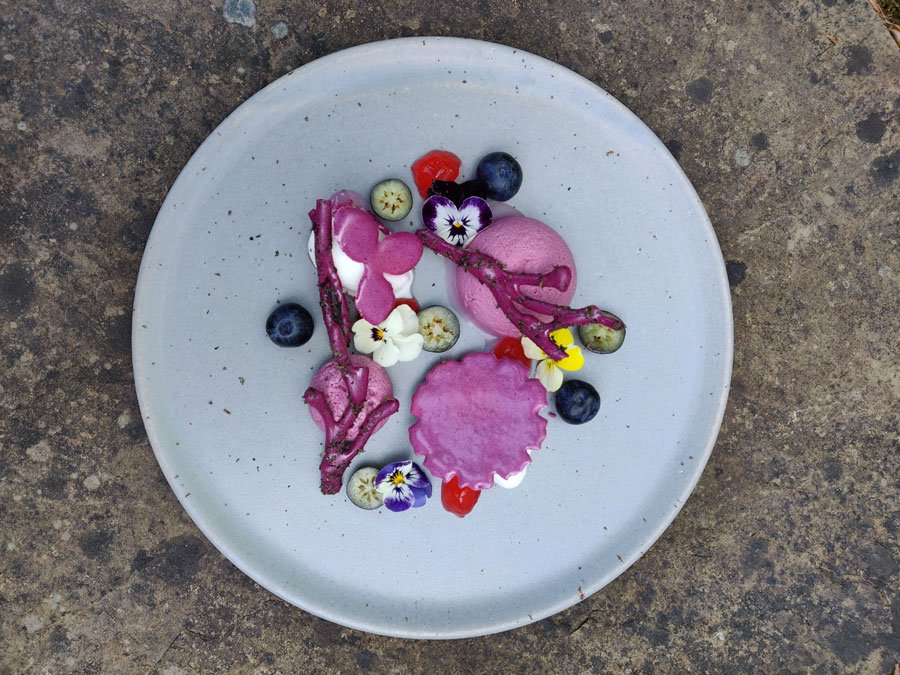 Related Posts
The Crown at Whitebrook will be changing our name to The Whitebrook - restaurant with rooms.
The Whitebrook Restaurant with Rooms wins AA Wine Award for Wales and promoted to four AA Rosettes at the AA Hospitality Awards 2017
The Welsh Enterprise Awards 2017 have been created to cast a spotlight on SME's which really stand out from the crowd in Wales. The awards recognise the excellent level of performance and service where companies have gone above and beyond to achieve…
The Whitebrook Newsletter
Submit your email below for regular updates on news, events and offers at The Whitebrook.