Head chef Chris Harrod provides some important advice on how to make your Christmas lunch celebrations run smoothly in this months Stourbridge & Worcester Living Magazine. As an added bonus you'll also get Chris's poached pear, buttermilk, pine, yoghurt crumble recipe.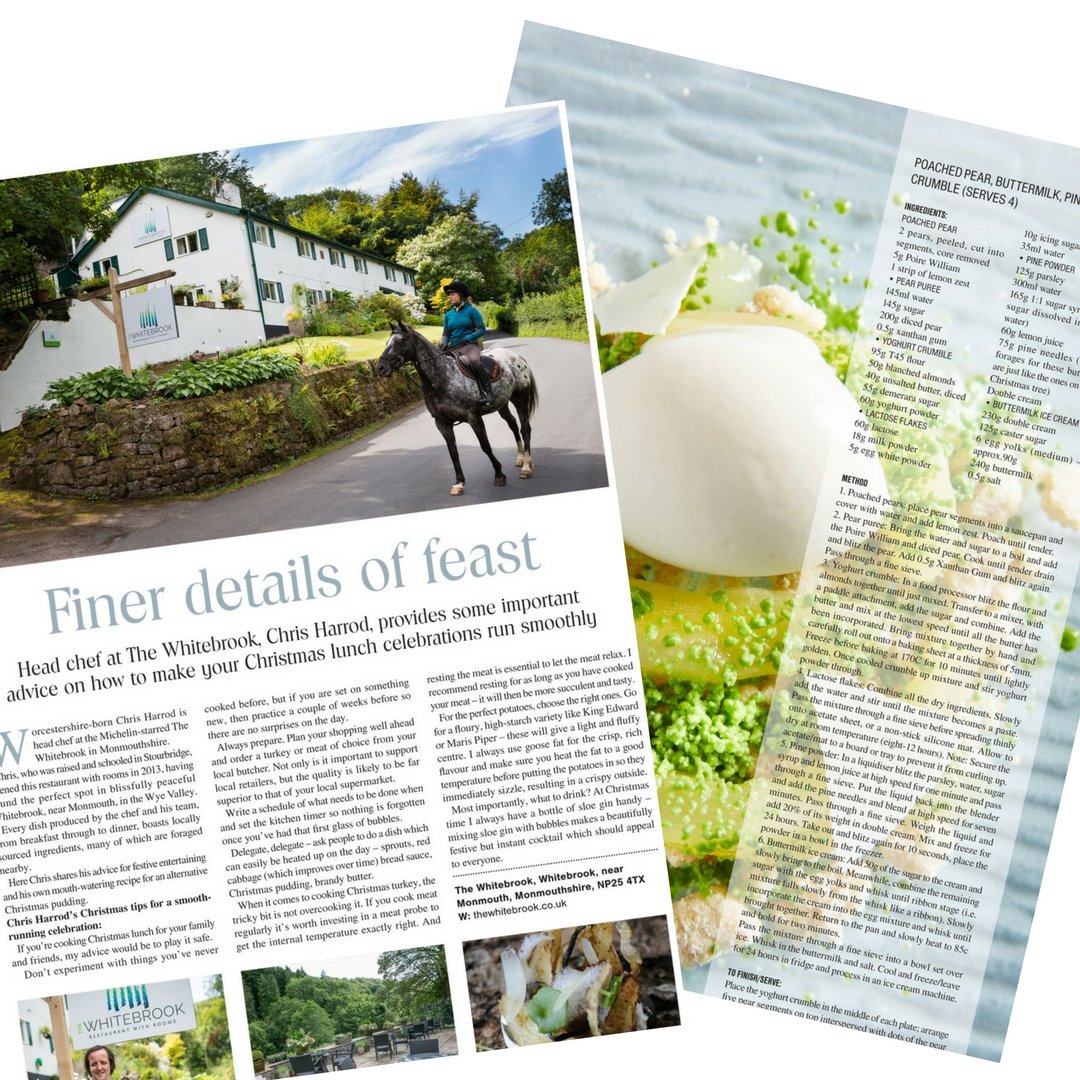 Related Posts
A 'real taste of its surroundings.French technique with super-premium Welsh produce" Square Meal reviews The Whitebrook
Helen Graves visited us at The Whitebrook last summer and wrote a fantastic review of her experience on her blog Food Stories at www.helengraves.co.uk
Restaurant with Rooms The Whitebrook in Monmouthshire, Wales – super secluded and perfect for a Valentine's escape
The Whitebrook Newsletter
Submit your email below for regular updates on news, events and offers at The Whitebrook.