Head chef Chris Harrod provides some important advice on how to make your Christmas lunch celebrations run smoothly in this months Stourbridge & Worcester Living Magazine. As an added bonus you'll also get Chris's poached pear, buttermilk, pine, yoghurt crumble recipe.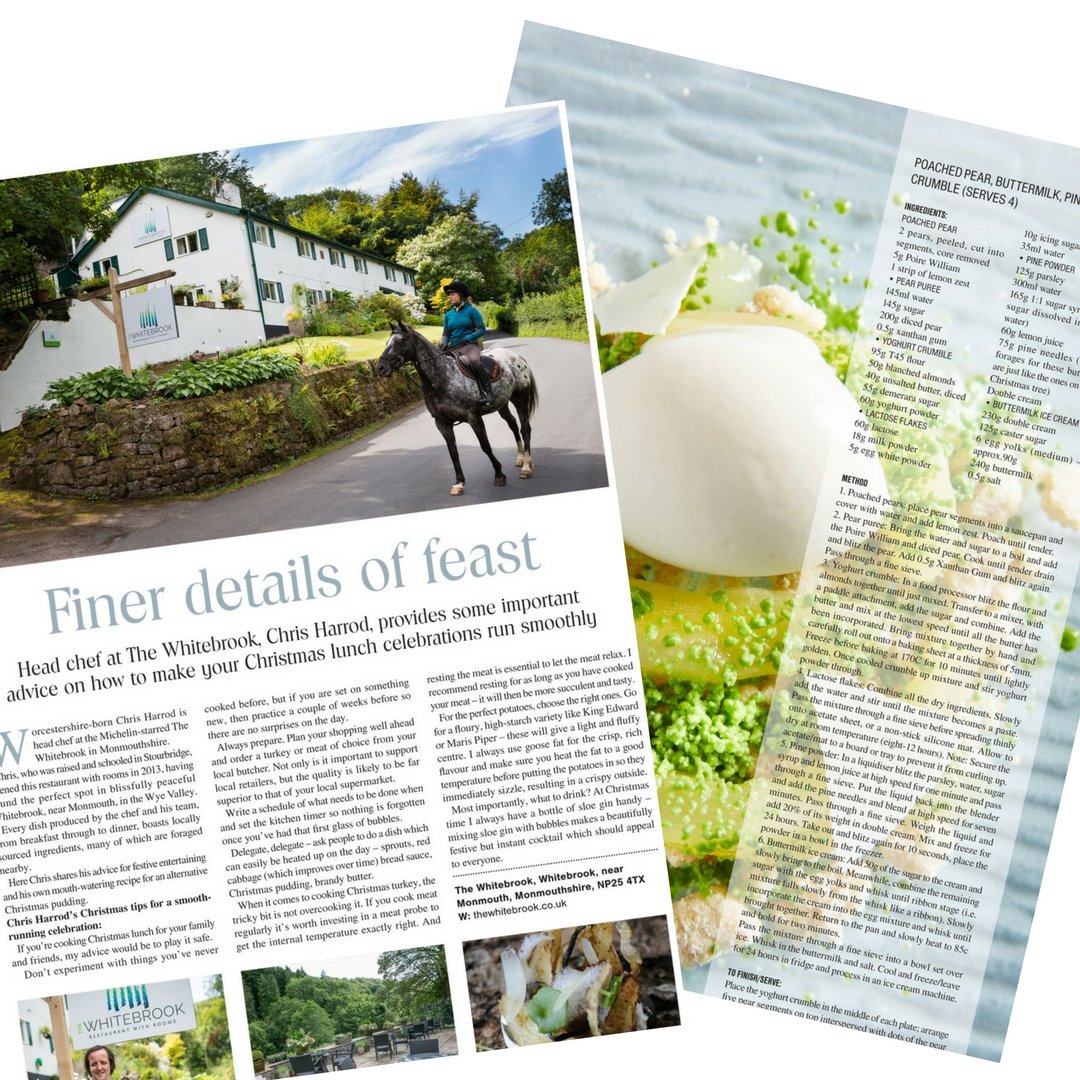 Related Posts
Tony Naylor picks The Whitebrook as the perfect place to get stranded in his list of best cosy restaurants in this month's Olive magazine
As one of Wales' top Michelin star chefs, Chris will represent Wales in BBC2's Great British Menu 2018, competing for a place in the final - starting today, Monday 10th September 2018.
Chris recently published his Crispy lamb breast recipe at Staff Canteen. View here.
The Whitebrook Newsletter
Submit your email below for regular updates on news, events and offers at The Whitebrook.