"This much I know" - The Caterer interviews Chris about The Whitebrook, how his location inspires his menu and how Raymond Blanc made such an impact.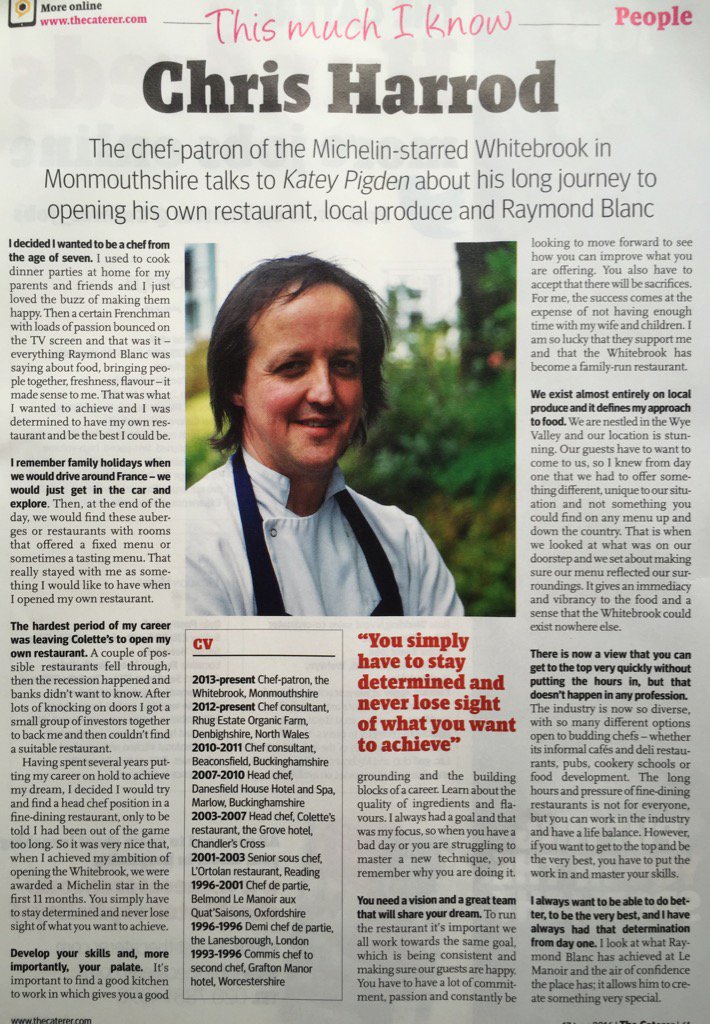 Related Posts
A 'real taste of its surroundings.French technique with super-premium Welsh produce" Square Meal reviews The Whitebrook
Gift Vouchers available at The Whitebrook
The Welsh Enterprise Awards 2017 have been created to cast a spotlight on SME's which really stand out from the crowd in Wales. The awards recognise the excellent level of performance and service where companies have gone above and beyond to achieve…
The Whitebrook Newsletter
Submit your email below for regular updates on news, events and offers at The Whitebrook.