Whitebrook chef, Chris Harrod is through to represent Wales in the Great British Menu final, airing from Monday 8th October. Winning dishes now on the menu at The Whitebrook
Chris' showstopping beetroot starter and suckling pig main course (which was awarded a 10/10 by Michelin chef judge Paul Ainsworth) are on the menu now!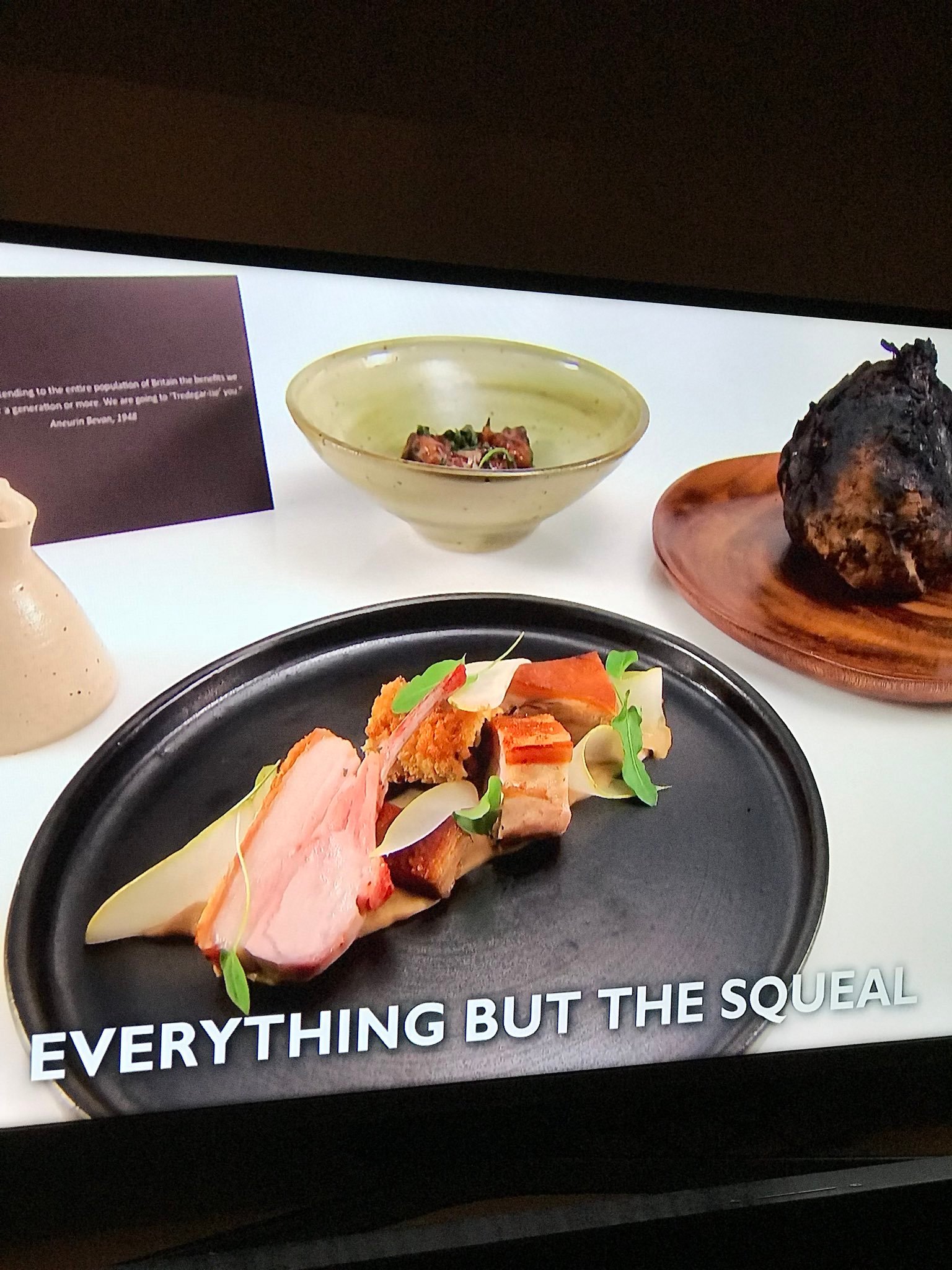 NHS workers and their fellow diners will receive a complimentary glass of local Ancre Hill sparkling wine (or foraged cocktail for drivers) and a signed copy of the menu as a thank you in the NHS's 70th year (during Oct & Nov 2018, on presentation of valid ID card)

One of Wales' top Michelin star chefs, Chris Harrod, triumphed over his competitors in Great British Menu last week when he won the heat to go through to represent Wales in next month's final. His stand out dishes are now featuring on The Whitebrook menu:
Mugwort smoked beets, black pudding, caramelised onion, aromatic seeds & herb flowers
Huntsham Farm Suckling Pig, salt baked celeriac, pear, lamb's sorrel
Chris, who was awarded a coveted 10/10 for his suckling pig by notoriously tough critic, chef Paul Ainsworth is now in with a chance of taking one of his dishes to the Great British Menu banquet at Great Hall of St Bartholomew's Hospital which will thank NHS heros from around the country.
"The skill and execution of what I saw you cook today was phenomenal. I've got goose pimples telling you that right now… it was absolutely delicious… absolute perfection and that's not a word that I say easily."
Great British Menu judge and Michelin star chef Paul Ainsworth
Chris is one of 8 chefs competing from Monday 8th October to be part of the very special event in honour the NHS's 70th anniversary. Plus one outstanding chef will be also be crowned the champion of champions when banquet diners vote on their favourite dish in the final episode.
Chris who won a Michelin star within 11 months of launching his restaurant has been doing Wales proud by showcasing some of abundant produce available in the region where The Whitebrook is nestled in the rural backdrop of the Wye Valley. Famed for using the countryside as his larder, Chris forages locally, sources almost everything else from his doorstep and his cooking has been described as 'the Wye Valley on a plate'.
Related Posts
Gift Vouchers available at The Whitebrook
20% Off Dinner, Bed and Breakfast packages available Wednesday 20th & Thursday 21st June.
The Whitebrook has Christmas covered, including a very special New Years Eve and can even solve the gift challenge for the person who has everything!
The Whitebrook Newsletter
Submit your email below for regular updates on news, events and offers at The Whitebrook.