The programme will pay tribute to 70 years of the NHS with a culinary feast to say thank you and for the first time ever - one outstanding chef will be crowned the champion of champions when banquet diners vote on their favourite dish in the final episode.
Chris who won a Michelin star within 11 months of launching his restaurant will be competing to represent Wales where The Whitebrook is nestled in the rural backdrop of the Wye Valley. Famed for using the countryside as his larder, Chris forages locally, sources almost everything else from his doorstep and his cooking has been described as 'the Wye Valley on a plate'.
Great British Menu challenges 24 of the nation's top chefs to create exceptional dishes to be prescribed at this year's banquet, held in the beautiful Great Hall of St Bartholomew's Hospital, Britain's oldest working hospital. Their creations must give the ultimate thank you to NHS heroes from around the country, with tastes unlike anything they've experienced before - even in the finest of restaurants.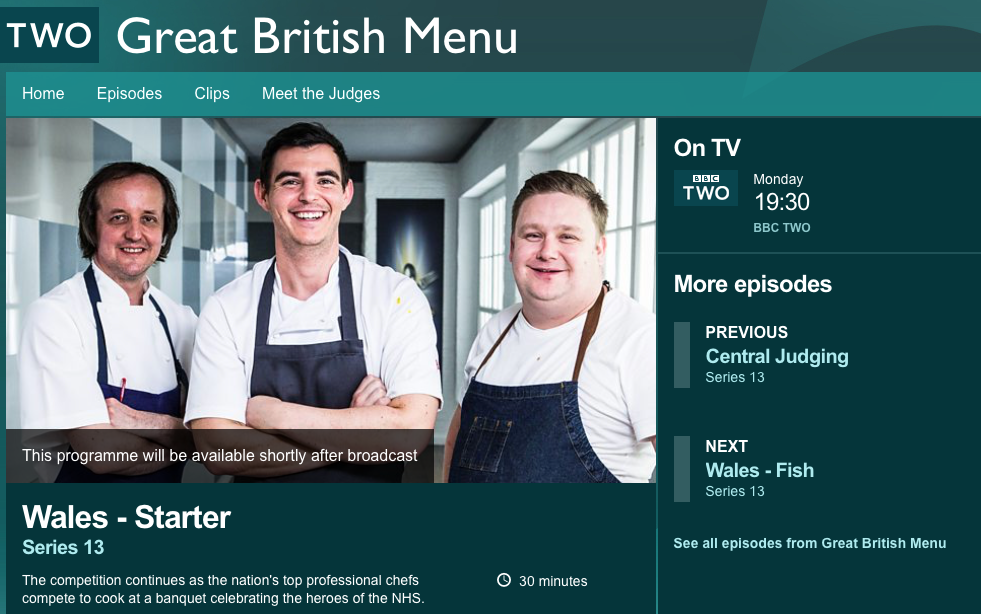 Related Posts
The Welsh Enterprise Awards 2017 have been created to cast a spotlight on SME's which really stand out from the crowd in Wales. The awards recognise the excellent level of performance and service where companies have gone above and beyond to achieve…
The Whitebrook, Wales retains its Michelin star for the third successive year
New documentary about life in the Welsh border regions.
The Whitebrook Newsletter
Submit your email below for regular updates on news, events and offers at The Whitebrook.