UK 'Best Places for Sunday Lunch' according to
The Guardian Cook Supplement
has listed The Whitebrook - restaurant with rooms, where we are described as serving up the 'Valley on a plate'.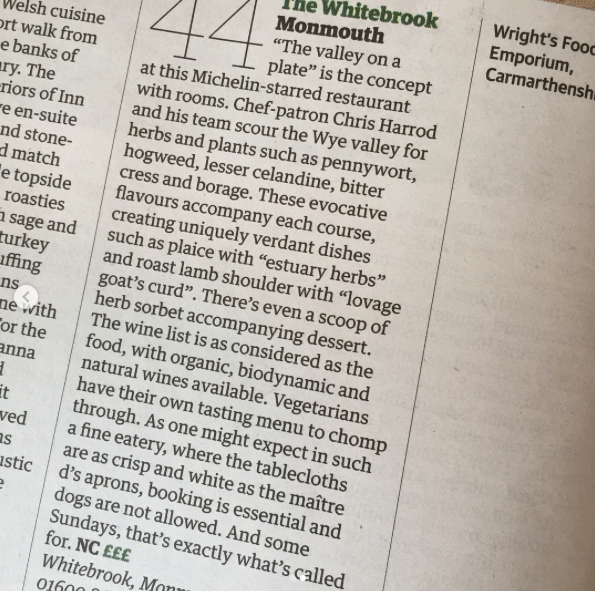 Related Posts
This month Chris takes the stage at Abergavenny Food Festival demo & is Guest Chef at The Grove of Narberth and we have Chris' Great British Menu Winning Dish back on the menu!
Great news, on receiving a Michelin star.
New documentary about life in the Welsh border regions.
The Whitebrook Newsletter
Submit your email below for regular updates on news, events and offers at The Whitebrook.