We are excited to share www.telegraph.co.uk Hotel Review. Wendy Gomersall, travel writer reviews location, style/character, service/facilities, rooms, food/drink and value for money. The overall review is 9/10 and our food and drink received a 10/10.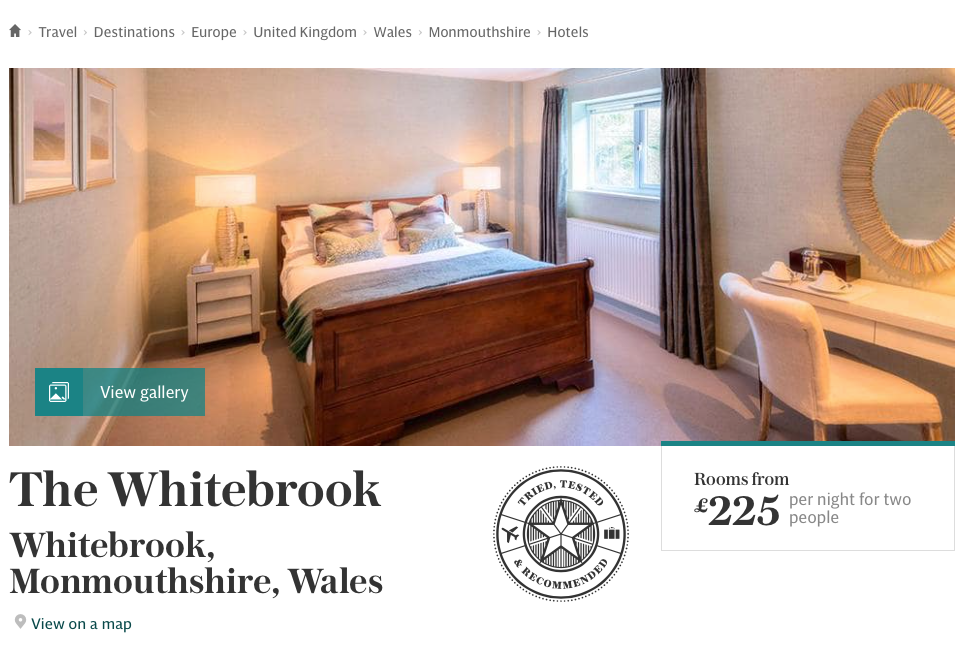 Related Posts
Abigail Whyte takes a walk from Monmouth to Tintern and stops off for a chat with Chris Harrod at The Whitebrook.
On Christmas Day a foraged feast awaits, bursting with ingredients from the forest and featuring canapes, Turkey, Christmas pudding and mince pies. Or guests may wish to see in the New Year enjoying a seven course tasting menu and Champagne at midnight.…
Guests are invited to join Michelin star chef Chris and Henry on the hunt for wild ingredients for the menu at the award winning restaurant with rooms in the Wye Valley, Wales.
The Whitebrook Newsletter
Submit your email below for regular updates on news, events and offers at The Whitebrook.