Sustainability is at the Core of Everything We Do
At The Whitebrook we are inspired and led by our surroundings. We either grow heritage vegetables in kitchen garden, forage from local hedgerows, woodlands & estuary or work closely with likeminded local growers & producers.
Unfortunately, due to size of our kitchen garden we can only produce small quantity of the vegetables we need for the restaurant, so we are working closely with likeminded local growers to supply where possible heritage vegetables or otherwise organically grown vegetables & fruit. Cutting down on food miles, we collect these weekly in reusable crates to reduce packaging wastage.
All our meat is reared locally, rare breed meats, raised slowly to very high standards. We only use sustainable fish from the UK, 100% of our fish are from day boats. All our suppliers have full traceability, so we know exactly where our produce comes from and how its sourced.
We take great care to limit wastage and anything we can't is composted or recycled where possible.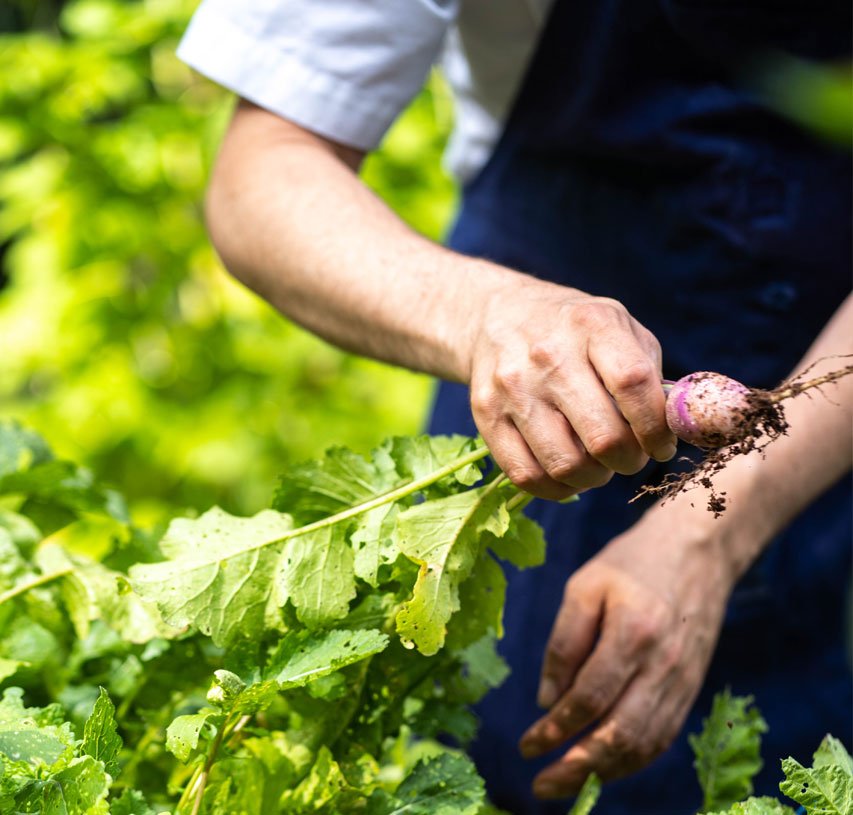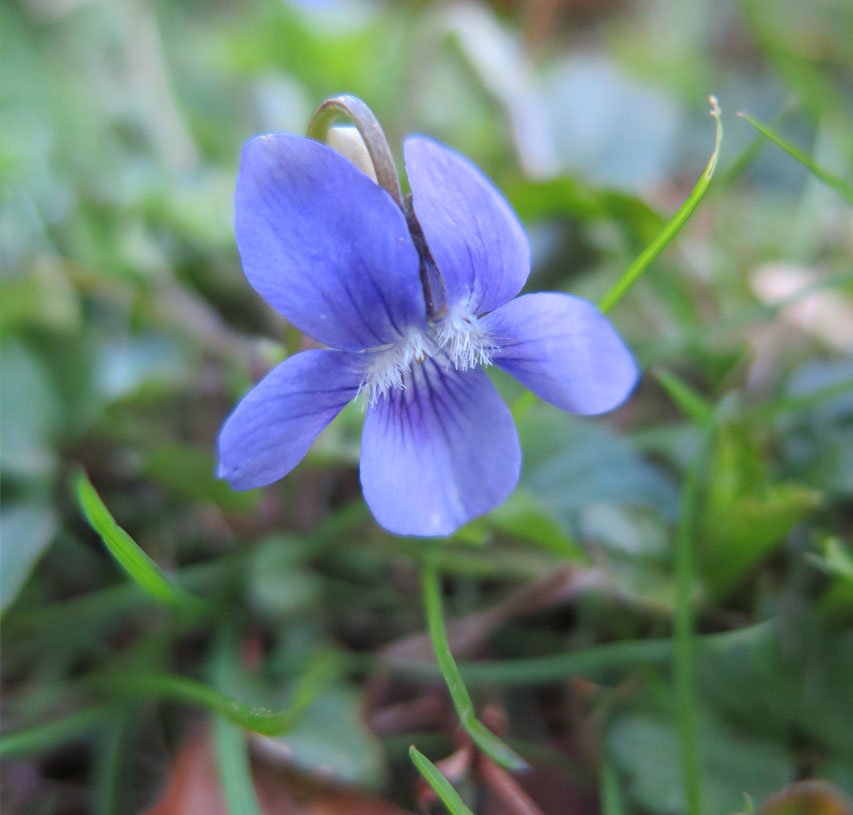 KITCHEN GARDEN – ORGANIC METHODS
In our kitchen garden we compost all kitchen vegetable & fruit waste. Paper produced by the restaurant is shredded along with cardboard received is used in the compost system. This compost and collected leaf mulch are used in the whole garden where organic no-dig and peat free principles are applied.
All seeds are organic and all vegetables are of Heritage varieties. We collect and store seeds to use the next year.
We practice companion planting, hence encouraging pollinating insects. All habits are left wild over winter for the pollinators, frogs and slow worms.
At the front of The Whitebrook we have planted a wild meadow which has flowering plants from spring to the autumn. We have also replanted a large part of the garden to extend the season for pollinators into the winter months. We only plant green manure to protect the soil and store carbon.
Over the winter of 2021 we are planting an orchard which not only supports the pollinators but also the local bird life. The orchard will include heritage varieties of fruit.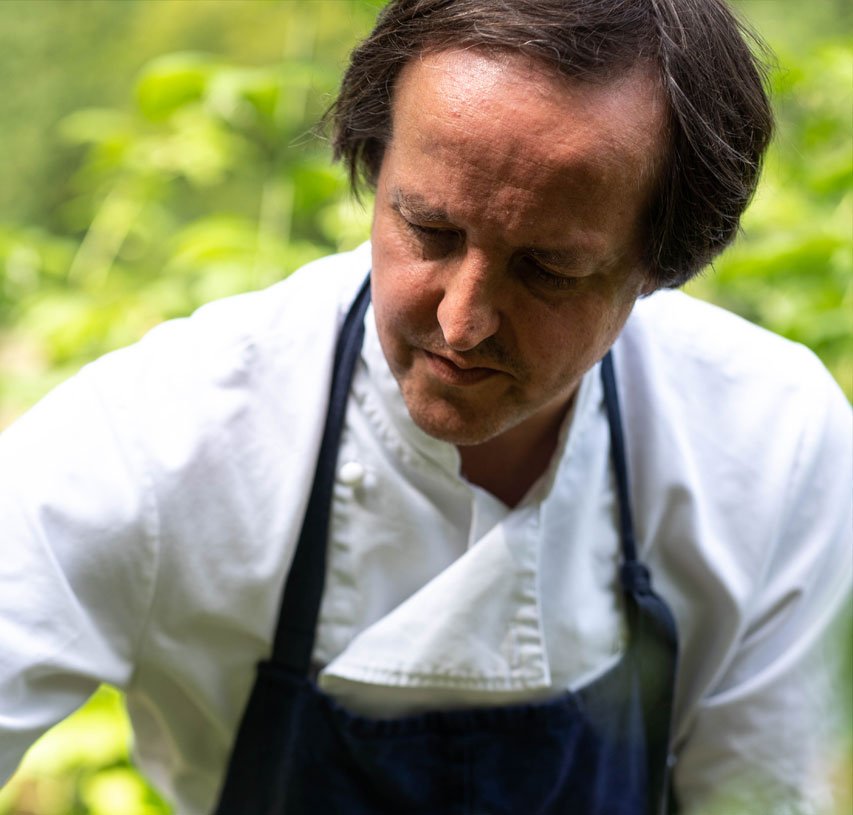 OTHER SUSTAINABLE INITIATIVES USED THROUGHOUT THE WHITEBROOK
Zero tolerance on single use plastic, from cling film in the kitchen to cleaning products in our bedrooms.
Our water filtration system gives us premium product for the restaurant & rooms without stocking bottled water.
We have worked with local artisan furniture maker to produce new furniture for our bedrooms & tables for the restaurant. Removing the need for tablecloths to be laundered.
Our bathroom products throughout the restaurant & rooms are handmade with only the finest, organic natural ingredients and packaged minimally using environmentally friendly materials.
Toilet rolls are sourced from Serious Tissues which produces the UK's first carbon neutral toilet paper.
Restaurant electricity sourced from 100% renewable energy.
We operate a four-day week to allow our team more time off and a better work/life balance.
The Whitebrook Newsletter
Submit your email below for regular updates on news, events and offers at The Whitebrook.