Some seeds are a little awkward to germinate. They need a certain temperature or humidity but not the pocket rocket of the vegetable world the Radish.
Small, hardy and very tasty. Radish are the only seed I continually sow all year round and I never tire of growing them. You can sow them in situ or in plugs. I find three seeds works well because as you pick one the others will spread out. You don't need a lot of space. A plant pot will do. As long as you water regularly and they have some sun light they should be ready to pick as early as forty days later.
There are so many varieties you can't go wrong. Pick them when there small and once you've grown your own you will never buy from the supermarket again. The only problem is not eating them all in the garden before making it to the kitchen. @candibsz
Our favourite way of serving them @thewhitebrook is picked small, some raw, pickled & bbq served with turnips, red currant pickled onions & woodruff cultured cream.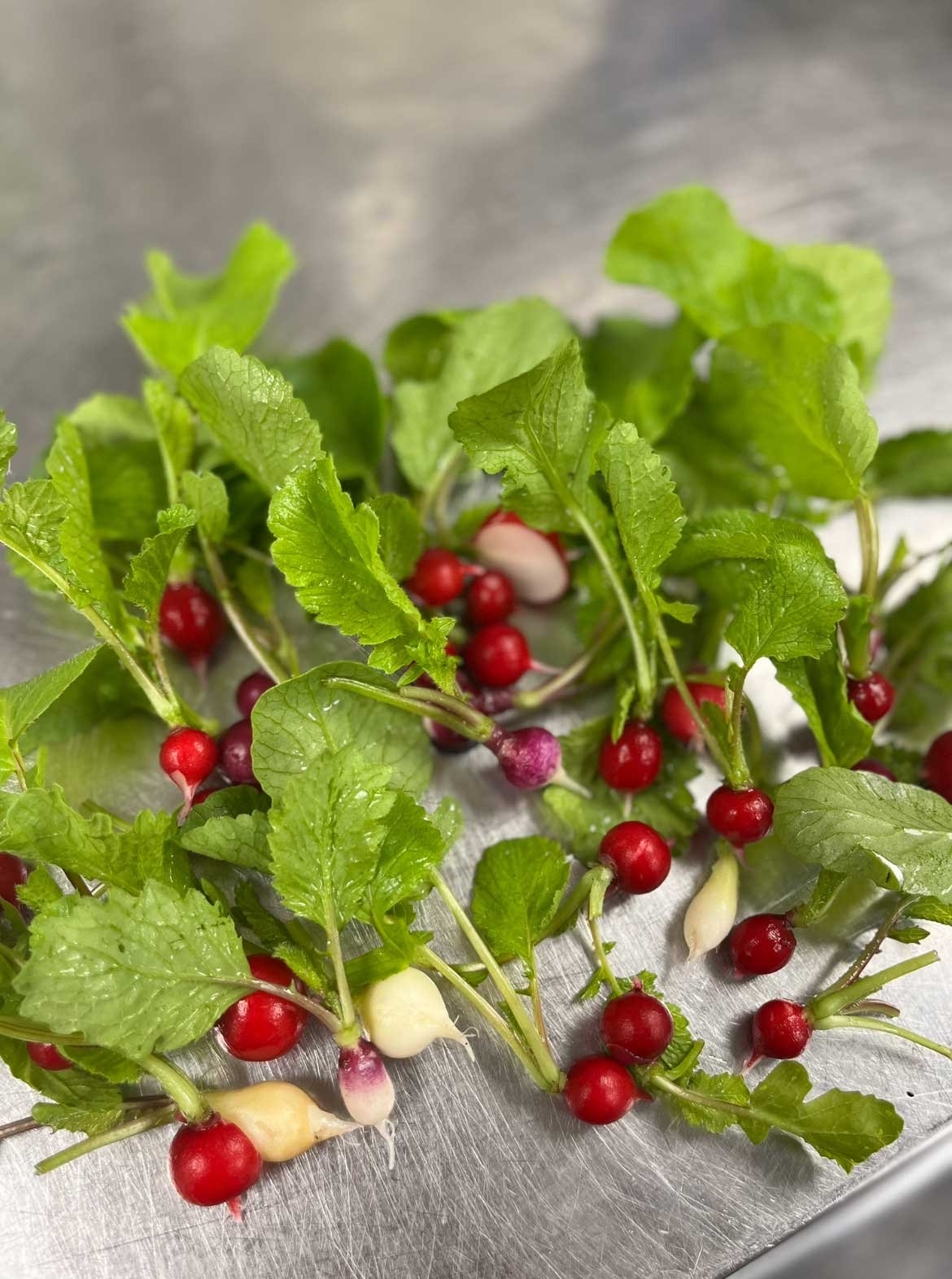 The Whitebrook Newsletter
Submit your email below for regular updates on news, events and offers at The Whitebrook.