It has been currant mad the last couple of weeks in the kitchen garden.

The fruit bushes have there own terrace in the kitchen garden.

They are quite happy with some sun and shade so we have put them at the bottom of the garden which slopes down overlooking the woods on the other side of the brook.

I love any plant that produces food without too much effort and the fruit bushes definitely fall into that category.

We have white, pink and redcurrants, gooseberries and raspberries.As long as I remember to cover them before the birds realise they're ripening we will have a bumper crop.

Our currant bushes are about 5 years old now, so in the winter I will cut the laterals by half and keep an open shape, like a goblet to allow air to circulate.

The raspberries are cut back to the ground in the winter and the gooseberries don't need a lot of pruning. Just remove any dead or diseased branches feed with some well-rotted manure and wait for next summer and their sweet berries.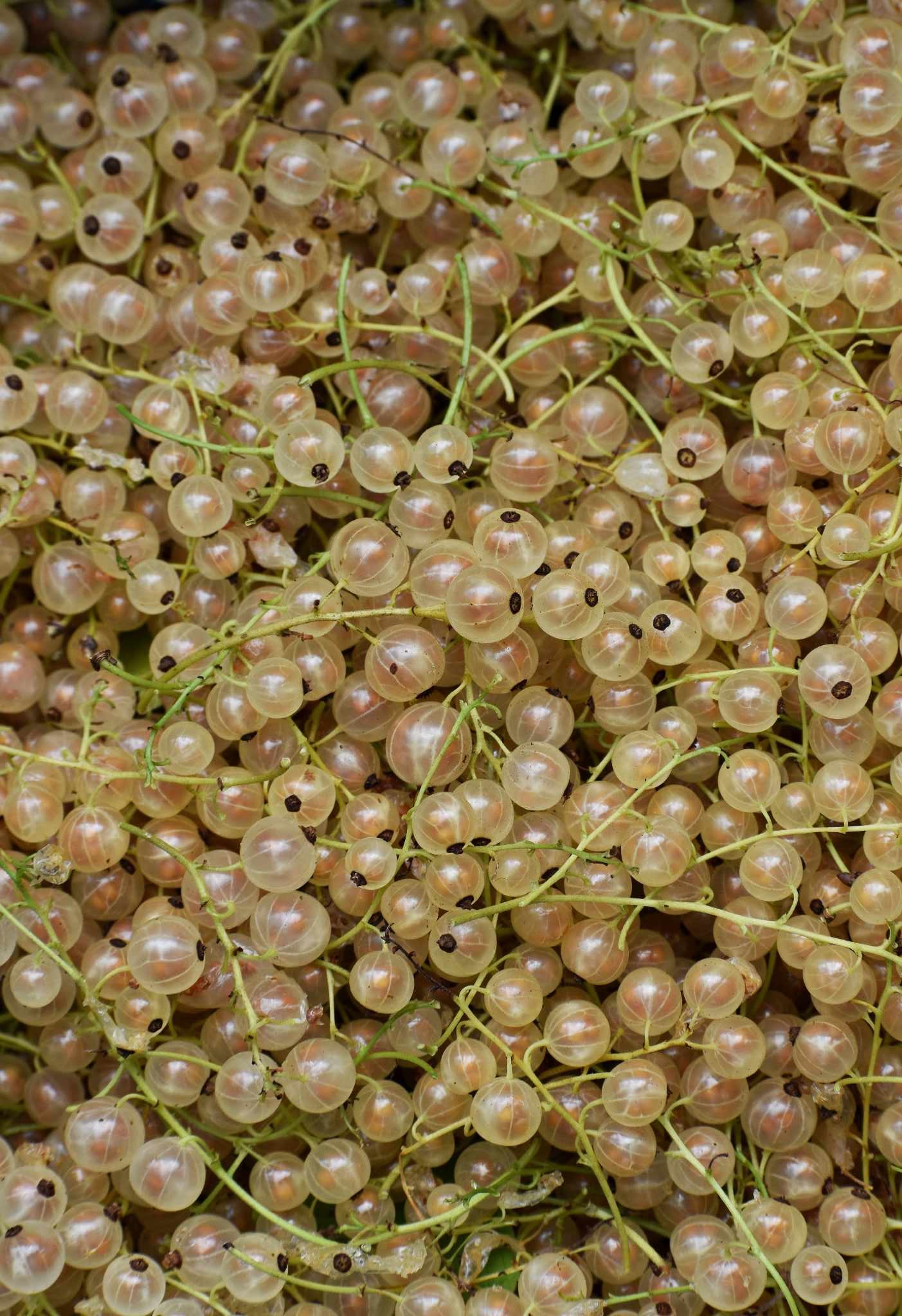 The Whitebrook Newsletter
Submit your email below for regular updates on news, events and offers at The Whitebrook.